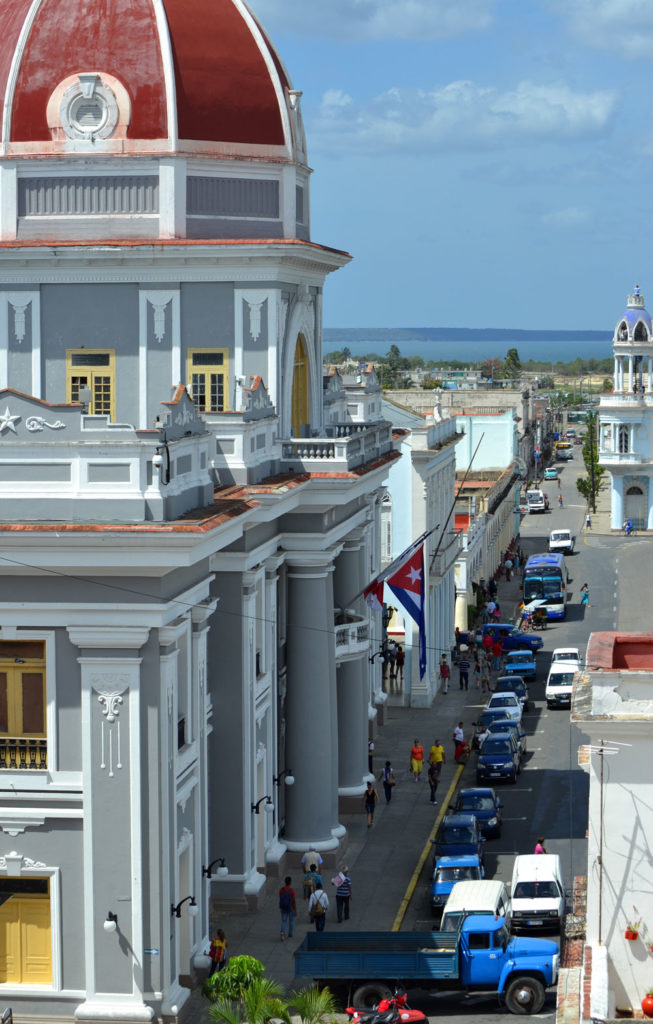 Update on U.S. flagged boats going to Cuba. There has been no change. U.S. flagged vessels are still only granted a 14-day maximum stay in Cuba.
This is not a U.S. Coast Guard ruling but rather a U.S. Treasury Department ruling.
The following is excerpted from the U.S. Dept. of the Treasury Press Centre. It pertains to Vessels Traveling to Cuba. Read Bullet #3. There have been no updates on this since September 18th 2015.
Travel – 
Transportation by vessel of authorized travelers – between the United States and Cuba only and without stops in third countries – will be authorized by general license.  Certain related lodging services aboard vessels used for such travel will also be authorized.
License Exception Aircraft, Vessels, and Spacecraft (AVS) will authorize temporary sojourns to Cuba of certain categories of vessels.  Eligible categories of vessels are cargo vessels for hire for use in the transportation of items; passenger vessels for hire for use in the transportation of passengers and/or items; and recreational vessels that are used in connection with travel authorized by the Treasury.
License Exception AVS will authorize aircraft on temporary sojourn to remain in Cuba for up to 7 consecutive days and authorizes vessels on temporary sojourn to remain in Cuba for up to 14 consecutive days.
The full press release is here: https://www.treasury.gov/press-center/press-releases/Pages/jl0169.aspx
Boaters can, however, apply for an extension. Extensions have been granted for 30 to 180 days. Paperwork must be filed well in advance of the voyage.
On arrival boaters are granted a 30-day Cuban tourist visa which is renewable for an additional 30 days.
Americans aboard vessels going to Cuba must still come under one of the 12 OFAC (Office of the Foreign Assets Control) authorized categories. Tourism is not a category. The catch all is still the People-to-People Exchange — see the first category in the list below.
The 12 Categories are:
Educational activities in Cuba for schools, including People-to-People Exchanges open to everyone
Professional research and professional meetings in Cuba
Public performances, clinics, workshops, athletic and other competitions, and exhibitions in Cuba
Religious activities in Cuba
Humanitarian projects in Cuba
Journalistic activities in Cuba
Family visits to close relatives in Cuba
Activities in Cuba by private foundations, or research or educational institutes
Any type of support for the Cuban people
Exportation, importation, or transmission of information technologies or materials
Certain authorized export transactions including agricultural and medical products, and tools, equipment and construction supplies for private use
Official business of the US government, foreign governments, and certain intergovernmental organizations
If your travel falls within one of these categories you are automatically authorized to visit Cuba legally without having to apply for a license. There is no paperwork involved. You simply arrange travel and go.
Two things to note:   1) Only one person on the vessel must qualify. Understand that the qualified person must keep a log of daily activities in Cuba to show that the requirements of the "exchange" have been carried out. Log where you went each day, who you met and what you achieved. Your log must be retained for 5 years.
2) The U.S. Dept. of Homeland Security still requires boaters to file form CG 3300 which asked for your OFAC License Number. As stated above, a License Number is no longer given.
Here are links to the Homeland Security CG3300 form and instructions
http://www.uscg.mil/hq/cg6/cg611/COI/omb/1625-0106.pdf
http://www.uscg.mil/hq/cg5/cg531/CG3300.pdf
In question #4 where it asked for the OFAC license number for this voyage I suggest putting "People-to-People Exchange" (or whichever OFAC category that you come under) in place of License Number.
Finally, U.S. flagged vessels cannot return to the USA from Cuba via a third country such as the Bahamas. In the Treasury Dept section on TRAVEL (see above) read the first bullet of the ruling.
As of August 15th 2016, American issued credit cards are still not accepted in Cuba and non-charter flights have not started.
The following Check List was created by Addison Chan Sept. 1/16. It's a quick view to the paperwork, forms and legal documents currently required by any boater planning a voyage to Cuba. BIS (Bureau of Industry and Security) comes under the U.S. Dept. of Commerce. The export permit is only required by U.S. registered vessels that will be in Cuba more than 14 days.