Cheryl Barr resides in Mahone Bay, Nova Scotia. A licensed captain, she holds a 200-ton Yachtmaster certificate. She has been involved with boats since the age of seven working aboard vessels ranging from schooners to square-riggers to research vessels and mega yachts. Though formally trained in marine science she is also a certified welder and is very proud to have worked along side her parents as welder on their yacht Road to the Isles.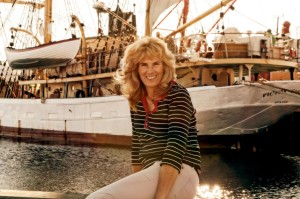 Having a strong 'can-do' spirit and an attention to detail she is now an accomplished cruising guide writer. Seeing the need for a new generation of guides for eastern Canada she promptly researched and wrote "The Down East Circle Route" now in its 2nd edition and "Cruising Guide to the Canadian Maritimes". But Cheryl also has a passion for southern waters. With over a dozen cruises to Cuba and several overland backpacking trips, she has enough information to fill a two volume Cuba series. Volume One is now available and she is in the process of writing Volume 2.
Donald G. Barr, Cheryl's father, also resides in Mahone Bay and made his career a seagoing one. After receiving his Master's Certificate from the Nova Scotia Nautical Institute, he served on ships, tugboats and yachts. His main command in the merchant marine was 20 years as captain of the Canadian tall ship Bluenose II.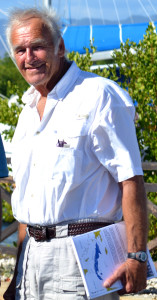 A desire to have a steel Herreshoff schooner led Don and his wife Tricia on a boat building journey. As a family, they constructed their 62-foot schooner Road To the Isles over a 10 year period.
Don has been a Cuba fan since 1972, when his first schooner (a Newfoundland Jack), took him along Cuba's north coast while transiting from Haiti to Key West. Another glimpse of Cuba came in 1986 when he sailed Bluenose II close along Cuba's south coast en route to Vancouver, BC.
No surprise that Road to the Isles' maiden voyage was to Cuba where Don could finally walk Havana's Malecon and tour the island's countryside. Since his first cruise in Road to the Isles he has made more than 17 passages. Having an artistic side, he also writes song lyrics (about Cuba of course). Mike Aiken recorded Don's "Ninety Miles to Hemingway" on his Just Add Salt album.