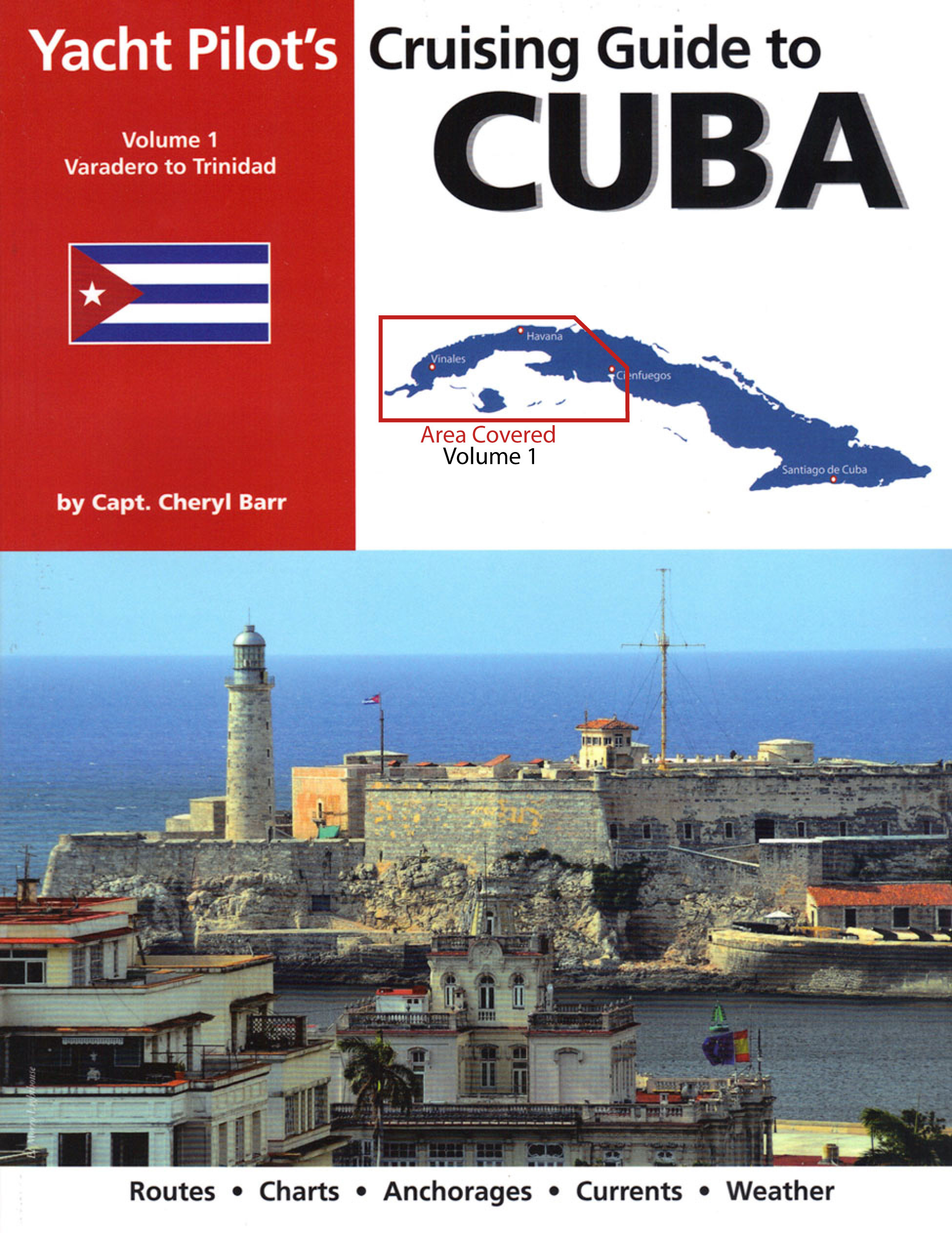 Cruising Guide to Cuba
Volume 1
Varadero to Cienfuegos / Casilda
By Capt. Cheryl Barr
Cruising Guide to Cuba (Vol. 1) has invaluable up-to-date information for the coastal
waters from Varadero westward around to Cienfuegos. The guide is filled with colour chart illustrations and photos, detailed descriptions including pertinent GPS co-ordinates for harbours, anchorages, and inside passages, crucial information about weather, route advice and passage planning, hurricane holes and much more.
Capt. Cheryl Barr has made more than 15 cruises to Cuba researching and exploring its coastal waters. Using the information she has gathered, Cheryl has compiled a superbly written and detailed guide that is presented in a large, easy-to-read colour format.
Price:  $50 USD + Shipping & Handling
ISBN: 9780973165937
Illustrated: Photos & Diagrams
Pages: 224
Published: Yacht Pilot Publishing, 2013
Format: 8.5" x 11" soft cover