This is an excerpt from PRACTICAL SAILOR—from their reviews of cruising guides for Cuba.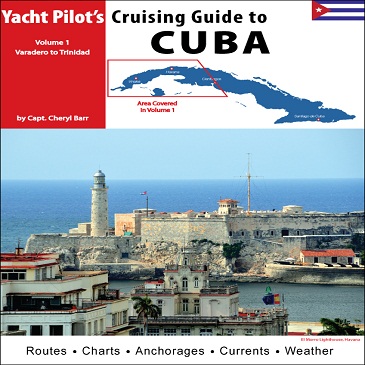 …"with tips on everything from where to find fresh-baked bread to making windward progress along the coast, Barr's book [Cruising Guide to Cuba] is about as good a combination navigation/travel guide as you will find for cruising. The publication is well-balanced, with more emphasis on well-rendered chartlets than glossy photos…"
I was pleased with this review and I think you will be pleased to have a copy of my guide on board for the voyage.
Practical Sailor Cuba Book Review